With a deep sigh, you look again at the calendar.
Your sons 5th birthday is one month away. Memories from last year birthday fest flow into your mind and all of a sudden you get really, really, tired. You look away and decide you have plenty of time to deal with it, and that next week you will surely have better motivation for that.
No one can blame you. Last year you barely made it in one piece to the party, after you had to change the party theme a week before because your local shop ran out the Despicable me party supplies and decorations set. And after you convinced your son Batman is the best superhero ever, you found out only a day before the party that your husband invited some of his friends too, so you are expecting more guests than you prepared to. And as if that wasn't enough, the "best-ever-lasagna" recipe from your friend turned out overcooked and mushy and you end up ordering pizza for the hungry flock.
We have all been there at least once, before we discovered that party planning doesn't have to be so dreadful. Apparently, 99% of your headache can disappear only due to proper planning and preparing in advanced. So here it is, we combined absolutely everything you need to have the best stress-free kids birthday party!  
Download & print the ultimate checklist for kids birthday party!
3-4 weeks before the party:
Set a date for the party– Choose the date and time that will probably be the most suitable for you and your little guests.
Choose Location- Decide where your party is going to be, and think of all the adjustments you will need to make to make it appropriate for the little regrets. If it's going to take place outdoors, then consider whether or not you will need shadows, lights, portable furniture, etc. if indoors, make a list of all the items you need to disappear, etc.
Choose the party type– What type of party is it? Brunch, lunch, dinner, dessert, buffet, etc.)
Choose a theme for your party – Think of your child's likes and hobbies, or if she is old enough, make it a lovely afternoon quality time and search the web together for a theme. You can get inspired in here.
Make a list of people to invite– How many guests are you welcoming? Get an idea of the maximum amount of kids and adults you will need to host so that you could prepare your supplies better.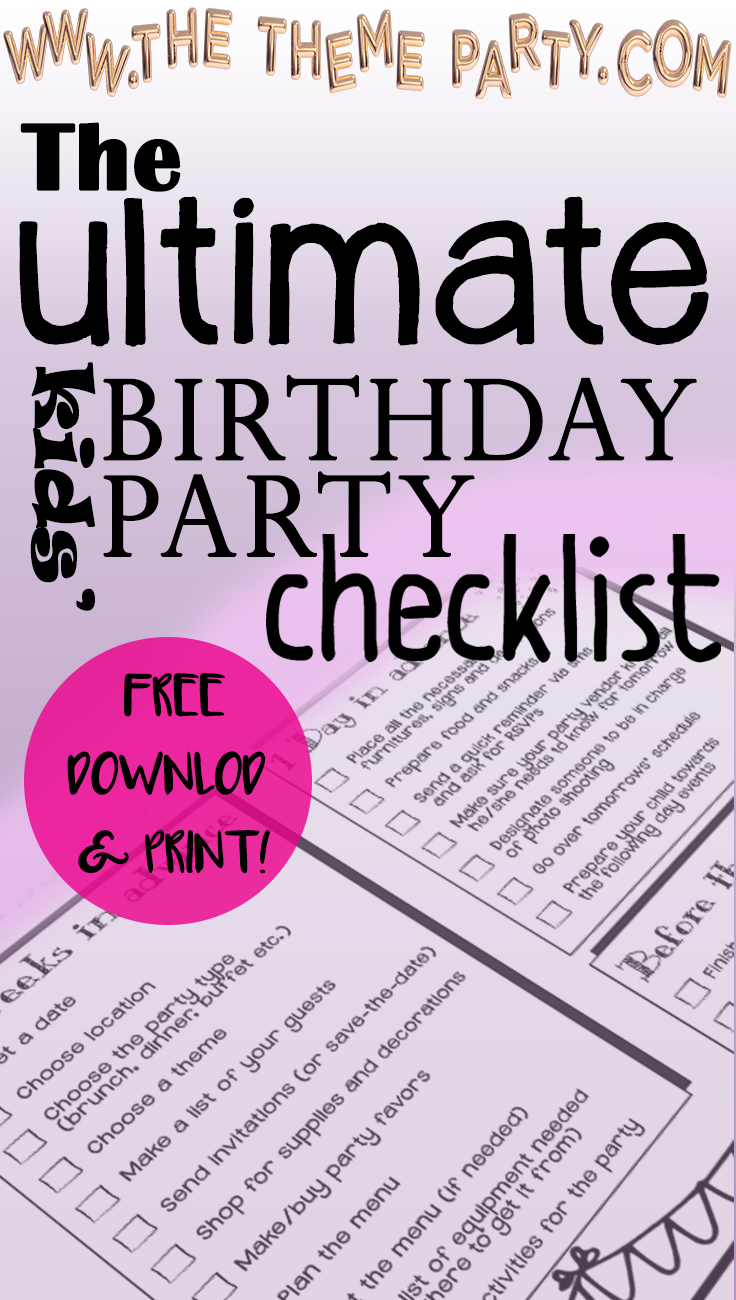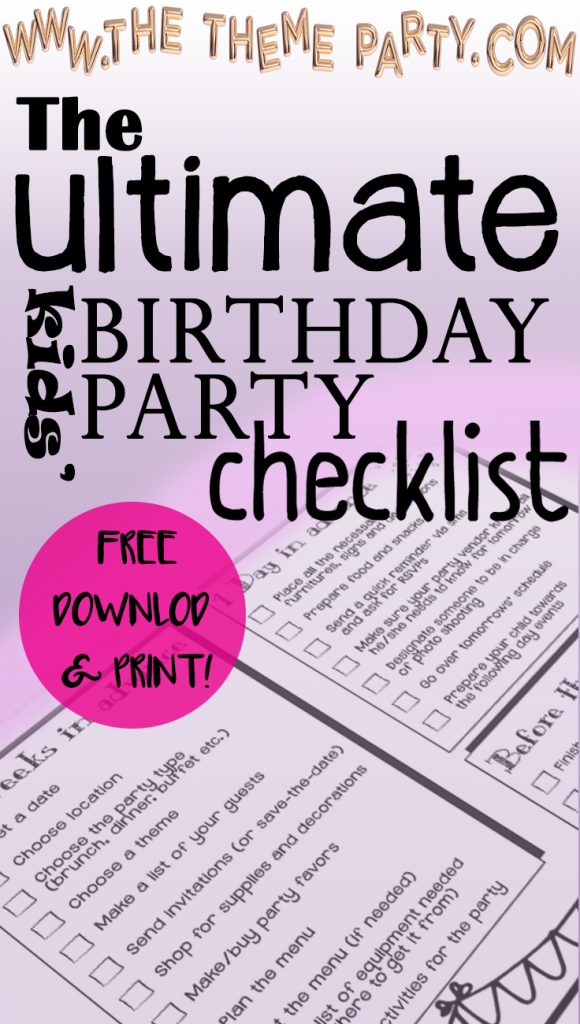 Send invitations (or minimum save the day notes)– You can find plenty of online templates, or you can make your own via sites like Picmonkey or Canva.
Shop for supplies and decorations – Don't leave this part for the last moment, and give yourself some time for reorganizing if needed. Roughly you will need plates, cutlery, glasses, tablecloth, napkins, candles, balloons, flags, food signs,
Make/buy party favors– It is a long time art to give something back to your guest when they are leaving your party. It is a lovely tradition that teaches your child to give (and to enjoy doing so). If you haven't got a clue what you should get, you can check out our seven unique and original party favors ideas.
Plan the menu – True, you still got a lot of time, but food and snacks make a big part of your party, and you should know more or less the amounts you will need and what limitations you are facing ( like dairy free or gluten free snacks). Usually, birthdays parties are not the place to experiment new stuff, so if possible, it is better to prepare a menu which combines from at least 70% of recipes you have made before (or already ordered from). You have a lot on your head, keep it simple, healthy and tasty including the beverages.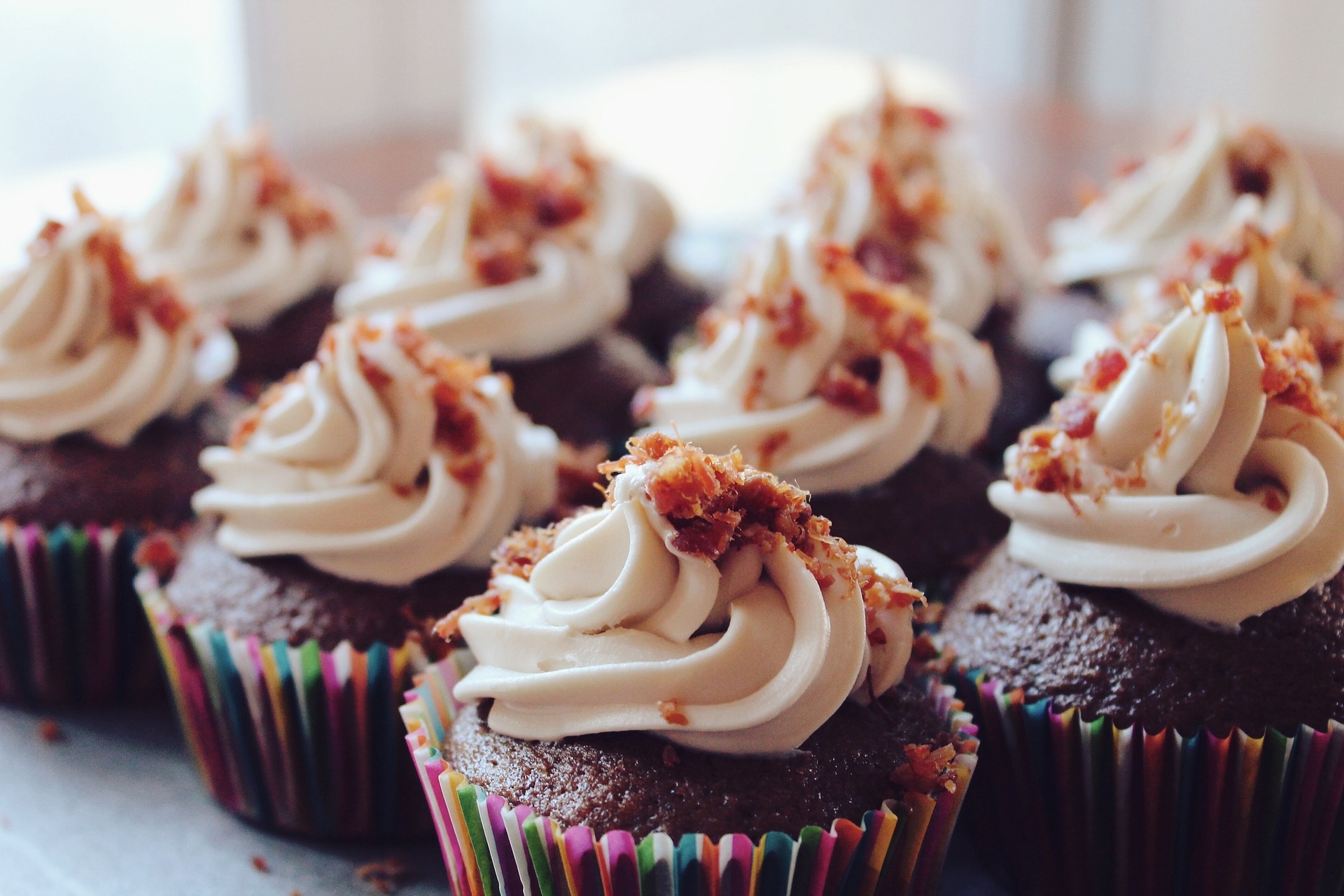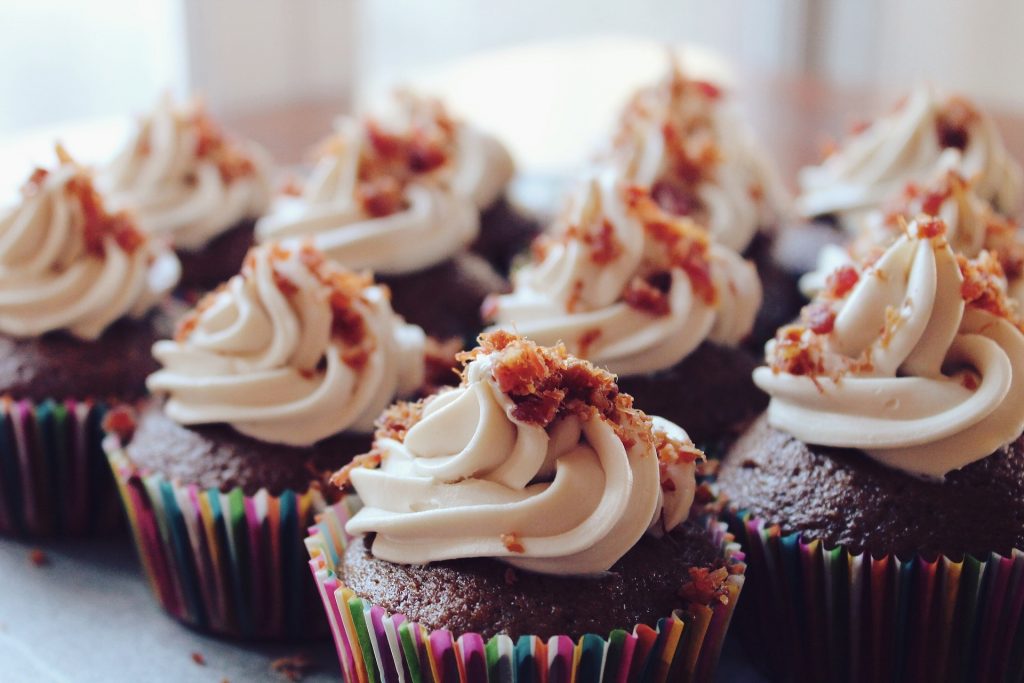 Test the menu, if needed – Make a test for a never-tried-before recipe you are planning to make for the party. Are you having dinner? Sunday brunch with friends? You are cooking anyhow. Great. Use every excuse to make or order some of your planned recipes. Test it in advance so you won't have any last minute surprises and could make the appropriate adjustments.             
Make a list of required equipment (and where to get it from) – If you need extra chairs or tables, this is the time to figure out where and when you are getting them from (rentals? Friends?).
Plan the activities for the party – A good party for kids will usually contain the simple triad of food- fun- and more food (sweeter this time). And luckily kids are the best crowd to have fun with. You can either order an activity vendor or make fun activities yourself. Need some activities inspiration? check here for indoors party games and here for outdoor party games.
Plan cooking schedule– Determine what can be made ahead and be frozen, what you will make the day before, and the on the morning of the party.
Plan the layout the party– Make sure your guest will have easy access to the food by spacing the tables and setting the plates and cutlery in a convenient spot.
Check your stock of cleaning supplies for before and after the party – you could never have too many, but if you are short of something that's the time to get it.
Make sure you have all the decorations, platters and serving pieces you'll need.
Send a quick reminder via SMS and ask for RSVPs
Place all the necessary extra furniture, signs and decorations – to avoid clutter or tones of questions that will keep you too occupied, make it clear to kids and parents where they should get to and what they should do with their stuff. For example, if you designate a separate room for guest's coats, boots, bags umbrellas, etc., make it clear by hanging a sign leading there, and attach another warning to lead them back to where the action is happening. Also, hang a sign to direct guests to the guests' bathroom you want them to use instead wondering around your house or occupying you with questions.
Prepare food and snacks.
Make sure your party vendor knows all he/she needs to know– your address, when you want them to come, how long it's going to take, that they have all required phones to make contact with you.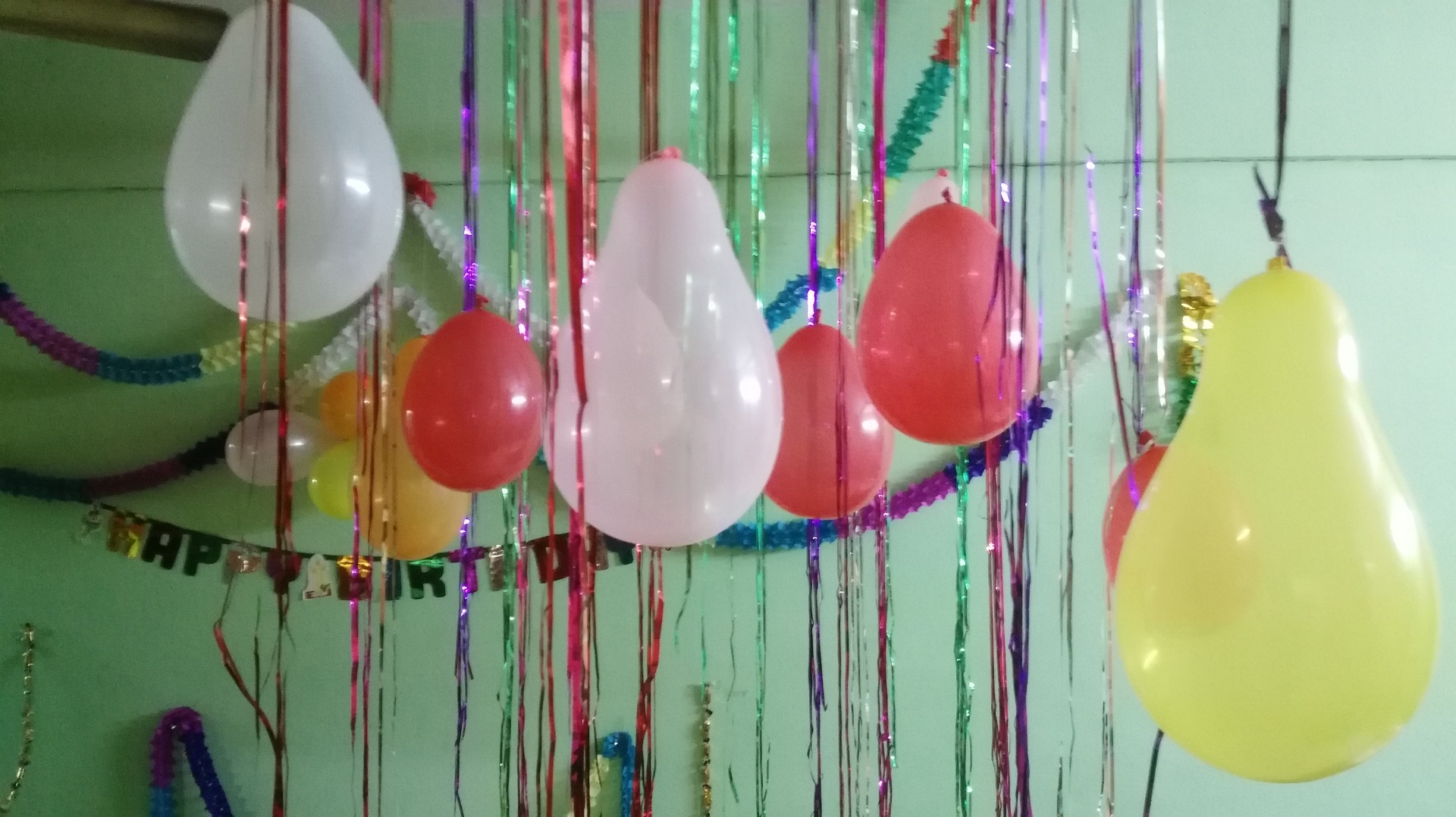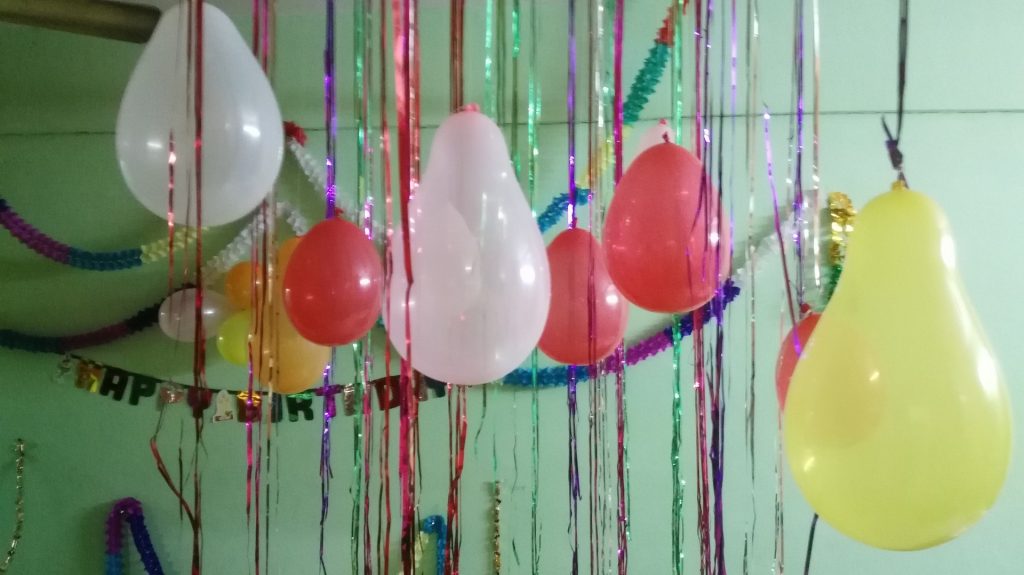 Designate a person to be in charge for photo shooting – you and your partner will probably won't have time for it, and you don't want to get to the next day noticing you have only a "before" photo of the decorations. Put someone else- your friend or your sibling in charge for the picture taking, and make sure they have what the need (a good camera and a full battery) to make it through the day.
Go over tomorrow's schedule – Make sure you are on top of what comes first and what comes second, that you have everybody know their part in the celebration,
Prepare your child – According to her age, let her know what is going to happen on the following day, who is going to come and what activities you are going to have. You want your child to be aware of the Huss and fuss you are going to have in your house, the friends that will be there, and the fun activities you are going to have. And of course, don't forget to mention the cake that will surely keep her excited.
Finish decorating and preparing the food – finish all the finals you left for today.
Set the tables and display the food (covered)
Put extra toilet paper in the bathroom – Again, you don't want to be dealing with all that during the party.
Chill beverages.
Keep paper towels and wet towels in a handy location – for any case, which will probably come when dealing when kids, you want the party to go back on track ASAP.
Get everyone dressed for the party– Yay! It's starting.
Clear garbage bags – You don't want your young guests to be creative on where to put their garbage once the bin is loaded. Clear it.
Fill up food & beverages.
Keep track of your child and guests' needs – Keep a mother's eye on your child to make sure she is OK and enjoying the party, since after all this whole shebang is for her. If you notice it's getting overwhelming for her, try to have a plan-b: a quite game with some close friends, a short movie she and her friend likes to watch, or some other loved and familiar activity off the main party she could enjoy. Remember that a good party is one that everybody has fun at, not one where everything happened according to the plan.    
Enjoy – You made it this far and created a fantastic event for your girl or boy, you deserve some excellent moments of happiness and satisfaction. So, don't think about all the mess you will have to deal with later.
Download & print the ultimate checklist for kids birthday party!
you might also be interested in:

Written by Joyce Wilson People who tend to get their mornings off to a sluggish start before heading to work often don't practice good self-care
Read More »

James Bond is one iconic MI-6 agent renowned for his style, good looks, and chivalrous traits. If you are a fan of this icon, creating
Read More »

With just a few days remaining to Halloween, everyone around you is excited to show off their outfits and costumes, which you helped make and
Read More »