Planning a birthday party for twins means double the fun, but it doesn't have to mean double the effort! Your twins might have different likes and dislikes, and two different groups of best friends, but you can still give them a fantastic birthday party that will make each twin feel special on their big day.
Get inspired by these great boy-girl twins birthday party ideas!
Pirates and Mermaids/Mermen
A traditional theme with a twist! Along with swashbuckling boy pirates and pretty girl mermaids, there's also plenty of room for fierce girl pirates and dashing mermen.
Decorations:
Decorate with an underwater and island / nautical theme. You can set up two tables, one as the "bottom of the sea" and one as the "pirate's treasure island," complete with themed food, drinks, and decor.
Activities:
Pass the Cannonball Game – similar to the "hot potato" game, have the party guests toss a ball (painted black with "EXPLOSIVE!" written on it) as fast as they can while music plays. Whoever has the cannonball when the music stops, is out of the game. The last one standing wins!
This is an excellent theme for younger kids (1-5 years old) as it's simple and doesn't have any complicated games to set up or oversee. The birthday boy and girl will get to choose their favorite woodland creature to dress up as (bunny, bear, fox, etc.), so they can be an animal for the day.
Activities:
Animal face paint – hire a face paint artist or get a creative family member to transform little kids into cute beasties with a painted face.
Decorations:
decorate with toadstools, fairy dust, stuffed animals, and leaves. Put checked tablecloths on the floor for the picnic, and stick paper cutouts of trees on the walls to add to the feeling of being in a forest.
Food:
Forest-foraged snacks – serve up "forest berries", toadstool cake pops, a chocolate log cake, carrot sticks for the bunnies, and pretzel "twigs" to snack on.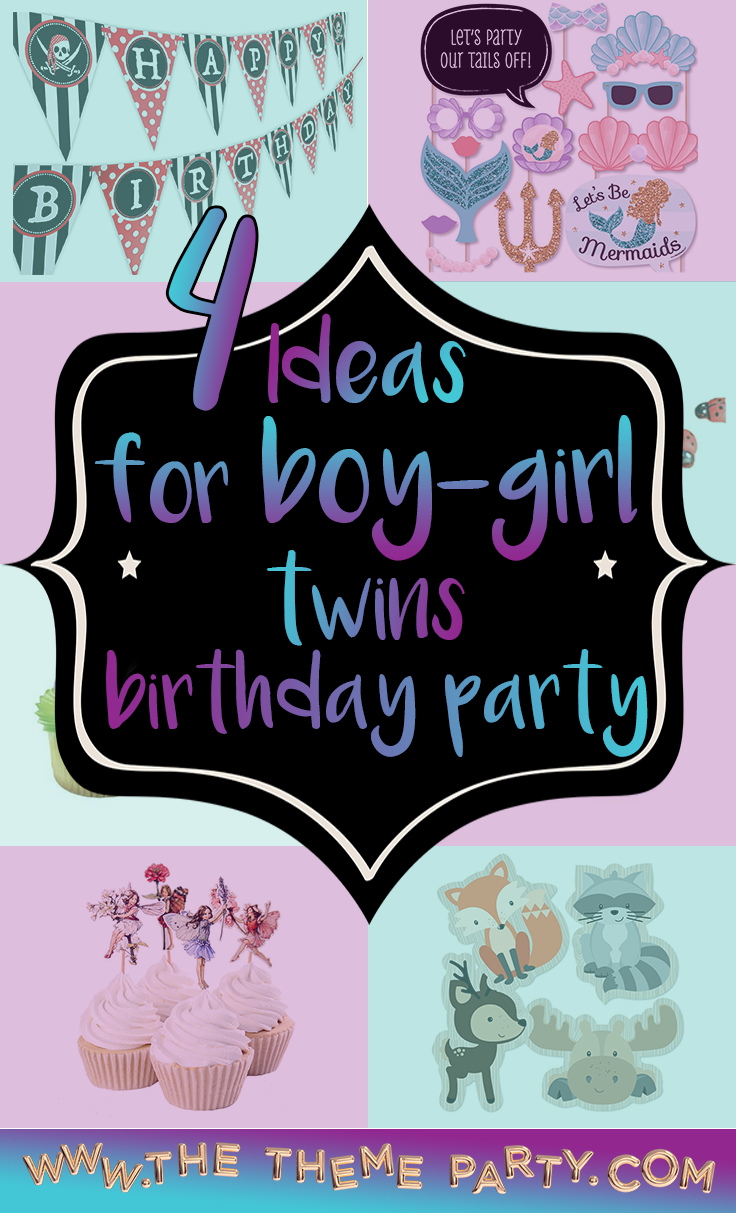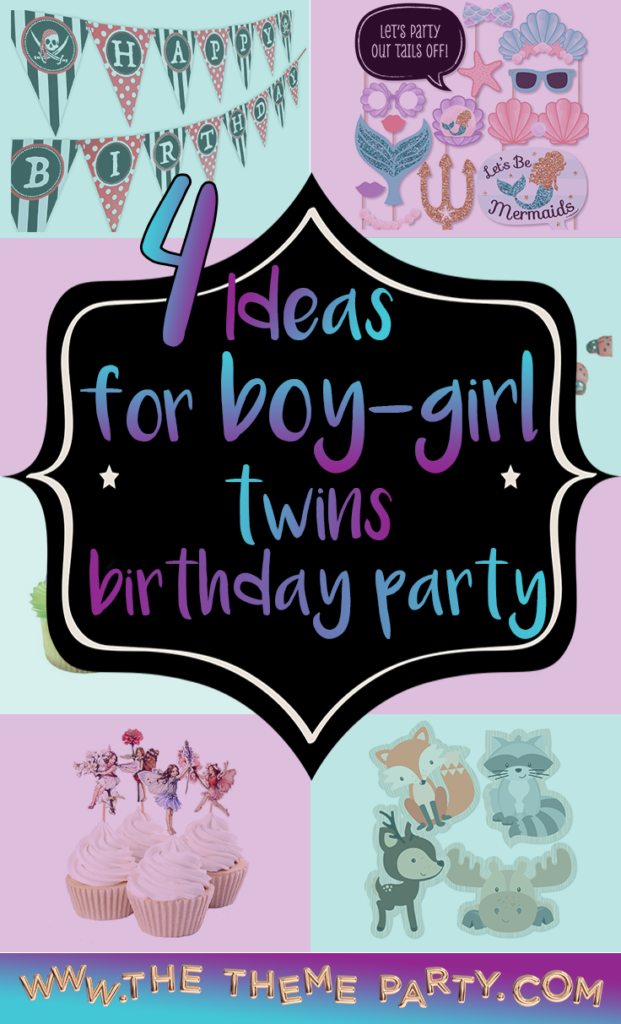 This is another adorable theme for very little children, as it involves dress-up and offers lots of room for creative expression. Decorate with lots of real or fake flowers in pots and vases, gardening tools, and plastic bugs. You can also arrange some simple games to keep the little human bugs and flowers entertained:
Activities:
Make your own pet rock bug – let guests bring a rock to life with paints or markers, and they can take their new "pet" home as a party favor. Don't forget the stick-on googly eyes!
Musical toadstools/lily pads – decorate the chairs as toadstools or lily pads! When the music plays the kids run around or dance, and when the music stops they need to find a seat. After each round, one chair is removed, and those left standing are out of the game. The winner gets a packet of gummy worms to share with everyone.
Party Favors:
Do-it-at-home favors – give each guest a small flower pot, a pack of seeds, and a small marker with the name of the plant written on it. Guests can grow their little plant at home!
If your twins are fans of Dora the Explorer and Diego, why not plan an explorer party? The birthday boy and girl can be the main characters, and they can lead each of their groups of friends on "adventures" throughout the day.
Activities:
Plan a nature scavenger hunt, where each group needs to find certain things. Give each group a map with landmarks, and if you're able to have the party outdoors, use the landscape to hide clues and prizes.
Party favors:
give each guest a little book on animals, a stuffed animal, or a notepad and pack of Dora and Diego stickers.
Food:
Dora and Diego taco bar – let guests create their own tacos (or choose their own fillings with the help of adult supervision!).
Ideas like these are great for including both genders in one party, as there's something for everyone. Both of your twins will feel special on their shared birthday, and everyone will enjoy attending their unique and fun birthday party.