Best party trends for 2019 - food & drinks
There have been some trends in party food and drinks throughout the years, from sweets to elaborate cakes. But this year will see a return to old favorites as well as a few new twists.
Comfort Food
While sweets and desserts have always been staples of parties - especially birthday parties - this year we're going to see more comfort food. It's relatively easy to convert all your faves into bite-size portions or even add a few fun party twists. Check out chocolate-covered bacon skewers, chicken and waffle sliders, mini macaroni and cheese pies, mini chicken pot pies, mini shrimp tacos and more.
Fun Food
Anyone who has hosted a party for children knows that they often are running around playing so much they may not think to stop and eat. Enter fun foods in bright colors that will not only get their attention but also pump up the cool factor. Go for bite-size snacks such as mini pop tarts on a stick, cute cake pops, or even something as simple as fruit on a stick.
Dessert Tables
Nothing sweetens up an event better than the perfect dessert table. Tailor the decorations to your theme or liven it up with exciting jars and containers. More whimsical trends have included a variety of colorful candies, while more traditional dessert tables include a variety of cupcakes, cookies, and even macaroons. Regardless of what you decide to add, be sure to top it all off with a fantastic cake.
Mocktails
Whether it's for a preteen party or if you want the look of a cocktail without the alcohol, mocktails are fast becoming a top trend. Perfect for afternoon parties or baby showers, these drinks are fun and delicious. There are a variety of options from fruity punch bowls to sparkling pear punch and non-alcoholic sangria. Add fresh fruit and serve in martini glasses or champagne flutes to get that classy cocktail-feel without the hangover.
Food & Drinks Tailored to Theme
Certainly not an uncommon theme, but one that continues to grow, tailoring your food and drinks to your party theme is definitely a way to put a smile on the face of all your guests — planning a Harry Potter party? Be sure to serve butterbeer and Ferrero Rocher golden snitches. Going for a Gatsby Gala? Champagne is a must. Under the sea or mermaids? Make crab cakes out of croissant rolls. With a bit of creativity, there are some fun snacks and drinks that you can tailor specifically to your theme.
check out more party trends for 2019: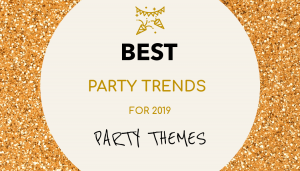 Best party trends for 2019 – themes One of the first things to set when party planning is, of course, the theme. Last year saw
Read More »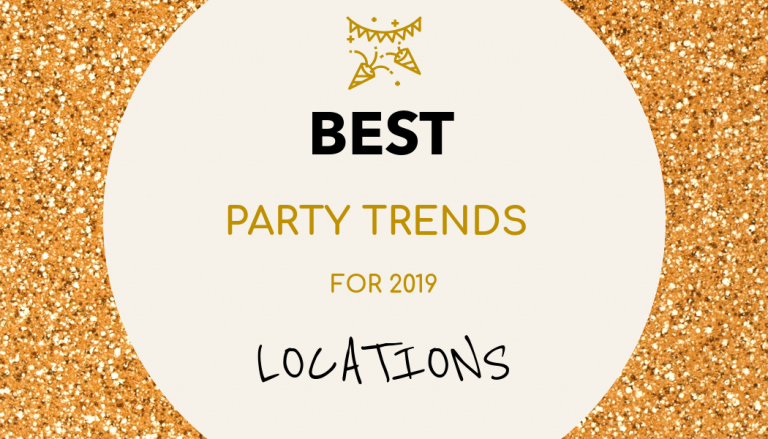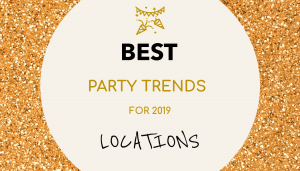 Best party trends for 2019 – locations Of course, once you've chosen your theme, now it's time to find the perfect venue. This year will
Read More »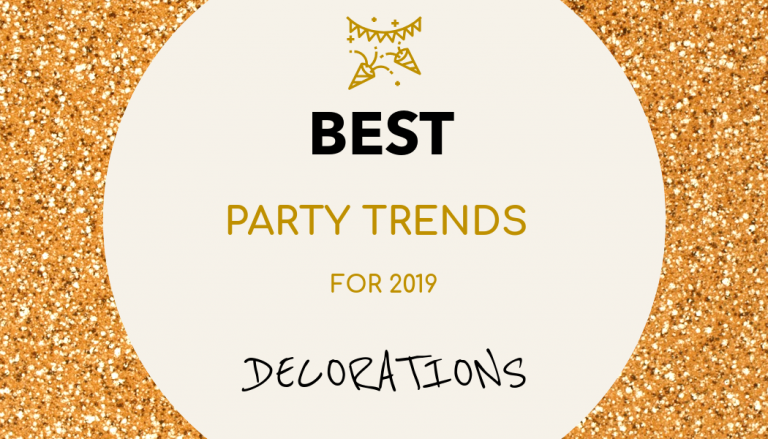 Best party trends for 2019 – decorations No party or event is complete without decorations. Whether your motto is go big or go home, or
Read More »