Best party trends for 2019 - decorations
No party or event is complete without decorations. Whether your motto is go big or go home, or you're more of a minimalist, here are some of the top trends in decorations to look forward to this year.
DIY Decorations
In the age of Pinterest and online tutorials, making your own decorations has never been easier. In need of classy centerpieces for that Gatsby party? All you need are some empty wine bottles and black and gold spray paint. Looking to add some lovely centerpieces to your rustic party? Put some bunches of baby's breath in mason jars. Not only do DIY decorations save on money, but they also add a nice personal touch to any event.
Glitter
There's no doubt, glitter always adds a touch of magic to any party. Whether it's a fairy party for the kiddos or a bit of sparkle to jazz up a holiday party, a bit of glitter can go a long way. Use for accents or go all out with a full-on glitter explosion - whatever suits your fancy or party needs. This is one trend that is not likely to go out of style soon.
Shop Glitter Party
Ombre Pastels
Ombre has long been a trend in many things - not just parties. But this year, plan to see more gentle pastels fading into other pastels on everything from cakes to decorations. The rise in the number of fairy tale parties has only added to this trend, but pastels go great with many a theme.
Shop Pastel party
check out more party trends for 2019: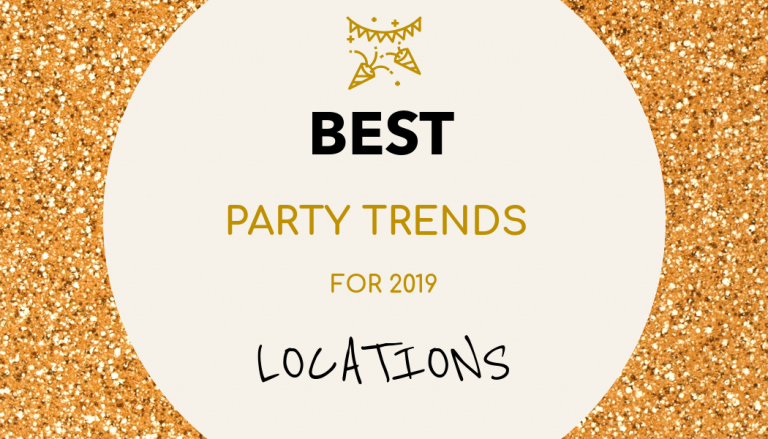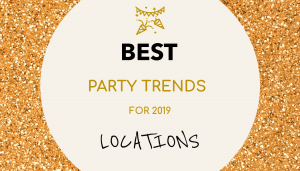 Best party trends for 2019 – locations Of course, once you've chosen your theme, now it's time to find the perfect venue. This year will
Read More »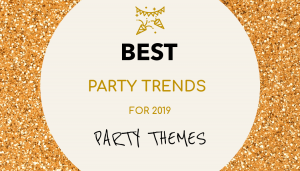 Best party trends for 2019 – themes One of the first things to set when party planning is, of course, the theme. Last year saw
Read More »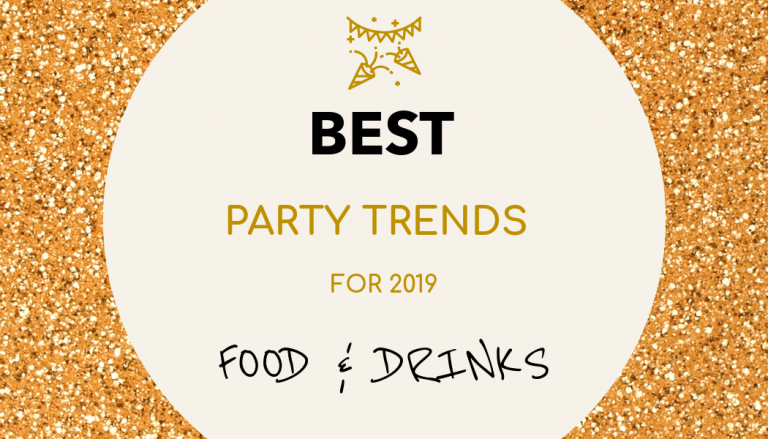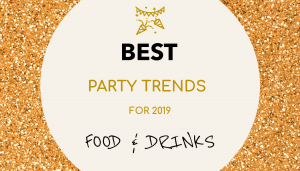 Best party trends for 2019 – food & drinks There have been some trends in party food and drinks throughout the years, from sweets to
Read More »