Best party trends for 2019 - locations
Of course, once you've chosen your theme, now it's time to find the perfect venue. This year will see the continued popularity of some tried and true favorites, as well as some fresh new locations.
Home/Backyard
A popular location for kids parties, it's also a fan favorite for adults. While it may mean a bit more work regarding set-up and clean-up, having a party at home or in the backyard adds a level of intimacy as well as being cost-saving. Not to mention, there are no limits or restrictions to decorations, so let your creativity flow.
Rooftops
There's nothing quite like a party with a view. Perfect for any event during fair weather, a rooftop party can add a level of class and sophistication no matter the theme. Enjoy the sunset over drinks and appetizers, then dance the night away under strings of bulb lights or lanterns.
Barns
Barns aren't just for high school parties or weddings anymore. With rustic and country-side themed events becoming more attractive, barns are quickly becoming fashionable locations for everything from cocktail parties to corporate events.
Parks
There's no doubt that parks have always been a favorite spot for kids' parties, and likely will continue to be with their wide open spaces and typically stress-free planning in comparison to other parties. Most of the time it's as easy as picking a table, putting up some streamers and balloons as well as some snacks and drinks, and voila! Kids get an afternoon of fun while mom and dad can take it relatively easy. The best part? Parks are typically free to use.
check out more party trends for 2019:
Best party trends for 2019 – decorations No party or event is complete without decorations. Whether your motto is go big or go home, or
Read More »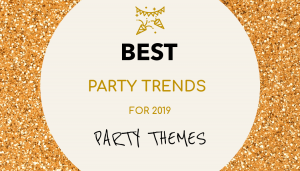 Best party trends for 2019 – themes One of the first things to set when party planning is, of course, the theme. Last year saw
Read More »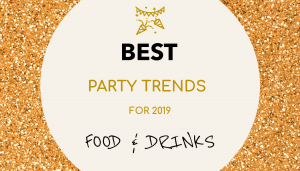 Best party trends for 2019 – food & drinks There have been some trends in party food and drinks throughout the years, from sweets to
Read More »