Are you and your pooch ready for some "hair-raising" entertainment?  Including your dog in Halloween festivities can be a blast! Here are some fabulous ideas for making Fido part of your celebration while keeping you both safe.
Whether trick-or-treating or handing out candy at the door, young and old alike will be delighted to see your dog dressed for the occasion.  Creating a costume for your furry family member needn't be complicated, and it can greatly enhance Halloween festivities.  Consider taking advantage of child-sized gear.  You can slip your dog into a tutu and tiara for an attractive princess ensemble, or if your pooch is more of a country kind of guy, overalls and a bandana can fit the bill.  If your dog doesn't wear clothes well, a spiked collar coupled with hair slicked into a mohawk can evoke a biker's sense of style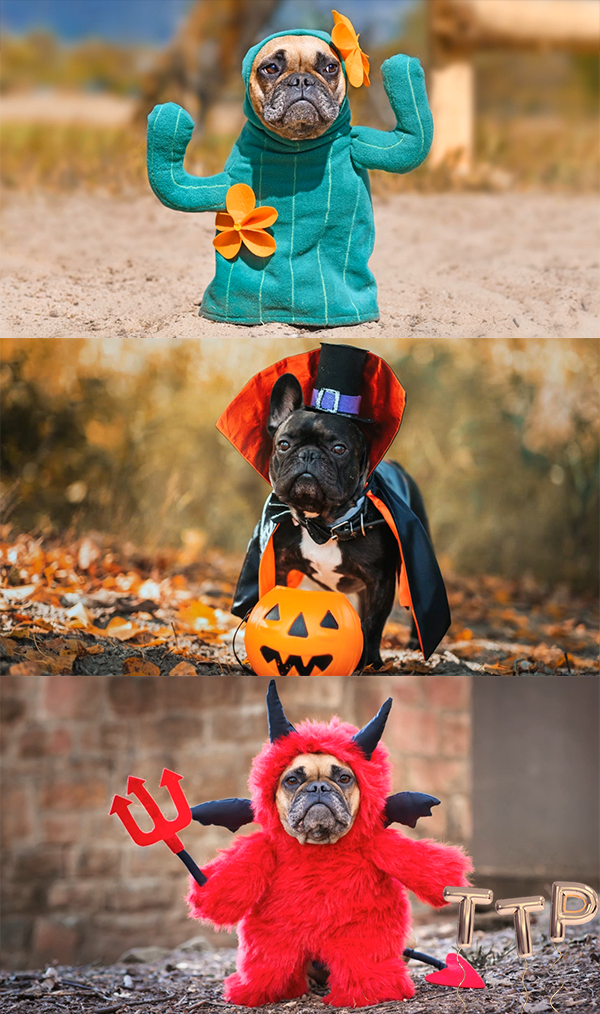 For kids who fear nothing
50 colorful pages, packed with fun, spooky things to do.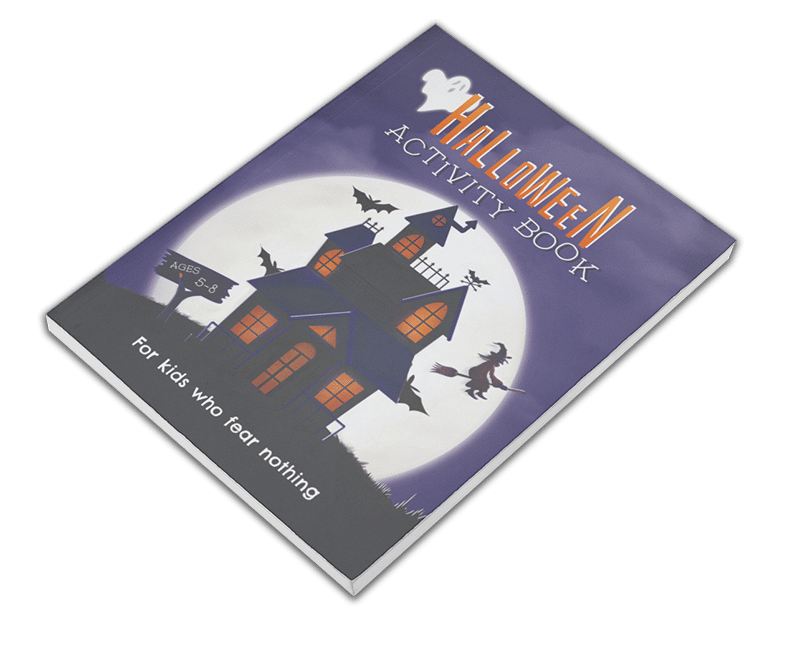 Looking for something all your family members can coordinate together?  Think in terms of a classic movie theme like the Wizard of Oz.  Someone could be Dorothy and cart your pooch in a basket, Toto-style, or a large dog could pull off the Cowardly Lion, while his humans are the Tin Man and Scarecrow.  For more great group costume ideas, consider Country Living's suggestion of dogs dressed up as bees, while humans can match as gardeners and gnomes.  Help your dog get in touch with his inner wolf, add a red cape for gals and a flannel shirt for guys, and you have Little Red Riding Hood. The possibilities are nearly endless! 
If you're taking your dog trick-or-treating, make sure you're mindful of dog walking safety.  Think about weather and traffic, especially since your dog might be wearing something warmer or more restrictive than he's used to.  Also, if you don't normally take your pup on a walk at night and he's joining you for your Halloween celebration, make sure you have the right dog walking gear for nighttime travels.  You'll need a reflective leash, harness and/or collar.  Clipping some blinking lights to your dog's collar or harness boosts visibility that much more.  You can pick up pumpkin-shaped strobes that are battery powered, which is an easy and smart addition to your dog's costume.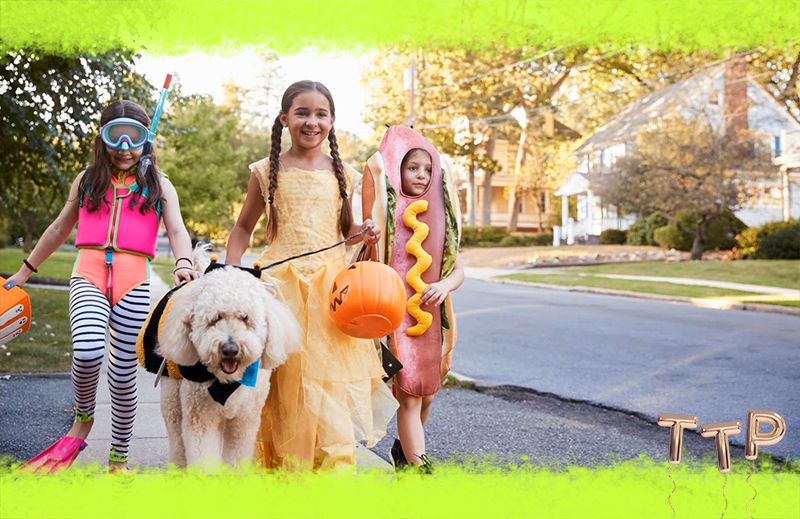 If you'd rather spend Halloween just hanging out with your dog, you can still have fun by setting up some fun activities in the backyard.  Just make sure you have a sturdy and reliable fence that can help keep your pooch from wandering off — or other animals from wandering in. Get in touch with a fencing company in your area to get quotes, but make sure you research contractor reviews beforehand.
 Celebrating alongside Fido is big fun, but things can go downhill fast if your dog should eat the wrong snacks.  Be careful about candy and what your furry friend can access.  The Dodo warns several kinds of candy are toxic to dogs, such as chocolate, raisins, sugary snacks, and sugar-free candies.  Make sure you keep candy wrappers and glow sticks away from your dog as well.  Have emergency numbers on hand in case your dog should eat anything questionable.  Note your veterinarian's phone number and the Pet Poison Helpline, 855-764-7661.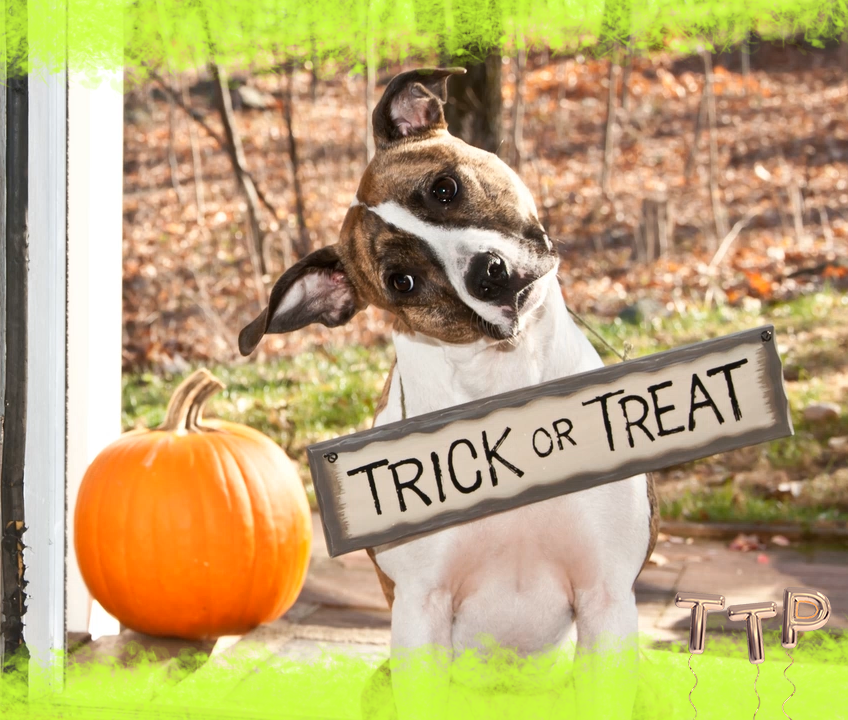 Instead of letting your dog share in your goodies, try making him some snacks of his own!  You can DIY some Halloween dog treats, such as doggy "pupcakes," healthy doggy "fro-yo" treats, or "pupsicles" make from chicken broth.  If cookies are more suited to your pooch's culinary delights, use dog-oriented recipes.  You might want to stick with obviously shaped options, such as bones, so humans don't accidentally partake.  The ingredients are people-friendly, but the flavors appropriate for canines aren't as enticing as our usual fare.  Your human family members might be unpleasantly surprised if they dip into your doggy's cookie jar!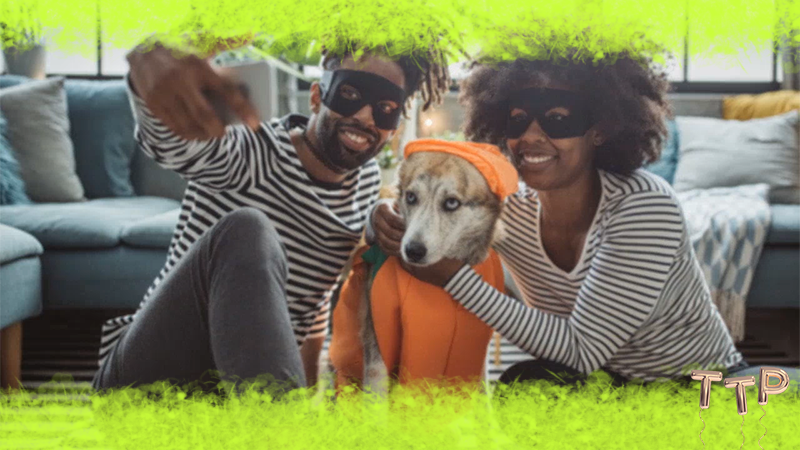 You and your furry family member can have a wonderful time together this Halloween.  Pick smart costumes and safety gear that will keep you both comfortable and ensure treats are appropriate.  With these great ideas, you and your dog are sure to have a frighteningly fun time!
Are you looking for apparel and supplies for your next Halloween party? Look no further than The Theme Party, which offers products for Halloween and all holidays in-between!
Joyce Wilson worked as a teacher for decades. She believes knowledge is the key to a more prosperous and fruitful life. She enjoys sharing lesson plans, resources, and teaching tips on Teacher Spark.
Are you Ready for Halloween?


Written by Joyce Wilson Halloween time is synonymous with parties and get-togethers. The crisp autumn breezes stir up exciting energy in anticipation of candy, costumes,
Read More »
Halloween draws ever closer, and you've probably been thinking about what outfit to wear. The internet is filled with costume ideas, DIYs, and whatnot, but
Read More »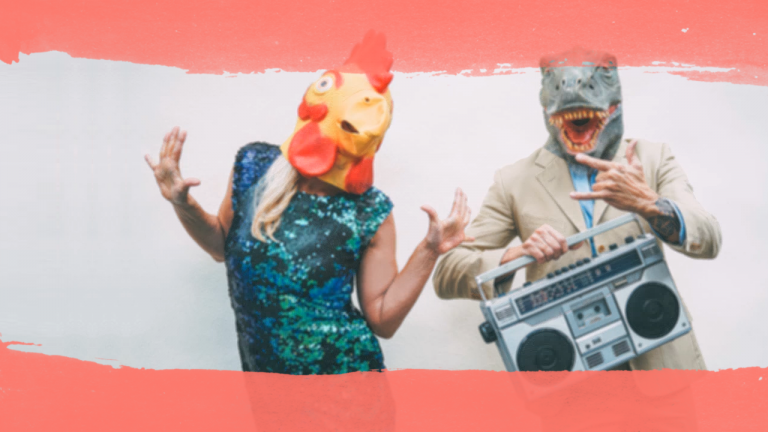 Life is serious, but we all get the opportunity to goof out and have some good fun once in a while. And one of such
Read More »