Usually when thinking of valentine's day what comes to mind is a romantic date with candle lights and roses with your significant other. But more and more families, choose to mention Valentine's day together as a family. So whether you rather celebrate with your kids or your babysitter will be off celebrating with her own Valentine –  you'll be happy to hear Valentine's day is an excellent opportunity to have family fun, deepen your family bondage and create loveable and unique long lasting memories together.
Here are some fun valentines day traditions to start with your family:
1. A family Secret Valentine:
Before Valentine's Day, each member of the family draw one name from a jar and create a valentine to him/her. Each will need to include what makes the other one special, what he/she loves about them, how they brighten up every day, etc. You can read your cards together and hang them around the house.
Get your kids busy and creative making various valentines decorations. Cut heart-shaped garlands, create strings of roses, and make a tree of hearts. Hang everything together and make your house festive for Valentine's.
3. All-Hearts Family Dinner:
A great way to celebrate Valentine's Day is to make an all-hearts dinner. You will need to pre-purchase all kinds of heart-shaped cutters and use them on all sorts of foods. For example, you can make a heart shaped omelets, a plate of cheeses, antipasto and much more. Get more ideas for heat shaped dinner here.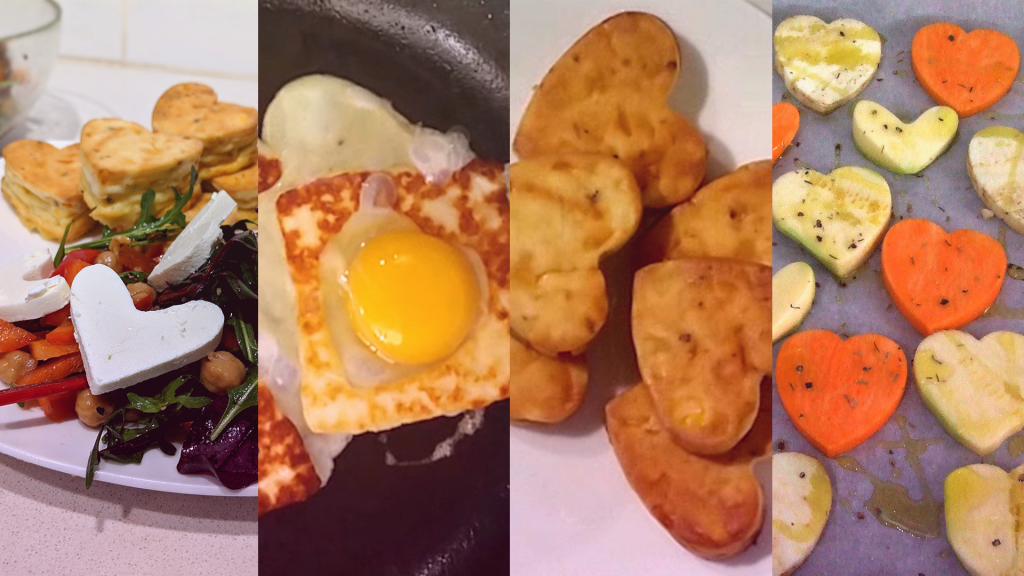 4. Valentine's Game Night:
There are tonnes of games you can choose to play on Valentine's Day; It can be anything from board game to a family question game. Another way to go is to create your own game – write some questions on a note, fold it to small pieces and put everything in a jar. Each round a different member of your family will pick a note and answer the question.
5. Indoor Camping/ Family Slumber Party:
A great way to spend Valentine 's Day with your family is to go camping! But camping doesn't necessarily mean traveling for 5 hours to a remote national park; you can create a fun and cozy camp at your living room! Bring mattresses, blankets, and pillows, adjust some sheets as a tent, decorate it with everything you made together, and of course don't forget your favorite stuffed animals. Inside your camp, you can share some details from your life, sing songs, cuddle, or maybe have a pillow fight till you fall is asleep. Either way, you will surely gain a lot of precious memories.
Make a big jar of popcorn, put a lot of pillows and blankets on the floor, dim out the lights and see one of your favorite family movies together! Not so unique for Valentine 's Day but works each and every time.
After you ate and before you snuggle together on your valentine's tent, get everybody jumping with a valentines dance party. Put together a playlist of great upbeat love songs put on your party lights and get your party started. Dancing makes our brains produce higher amounts of serotonin and dopamine, which makes us feel happy and loved. If you need help starting your playlist of fun upbeat love songs to dance to on Valentine's Day, here are some tunes to get you started:
Crazy Little Thing Called Love – Queen
Happy – Pharrell Williams
Fatboy Slim – Praise You
Heaven Is a Place on Earth – Belinda Carlisle
Love on Top – Beyoncé
Love You Like a Love Song – Selena Gomez
Walking on Sunshine – Katrina & the Waves
You're the One That I Want – Olivia Newton-John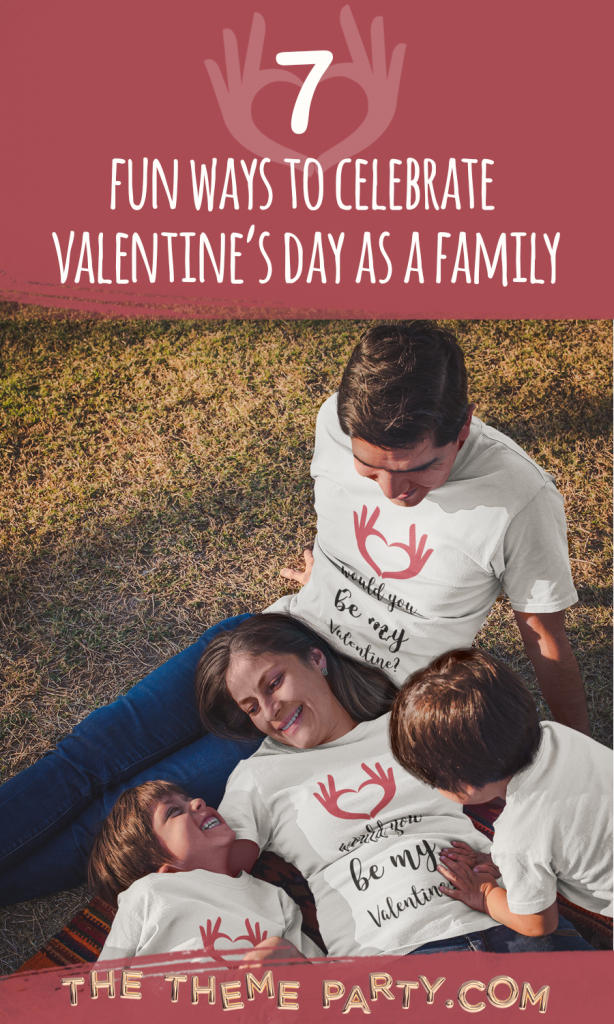 It's true every day we should express our appreciation and love to our family, but unfortunately, that is not always the case. So grab this valentine day and celebrate love with your loved ones.
Have more ideas for a family Valentines? Share and comment.