There's nothing better than watching your kids finish a craft project. Seeing your child holding a painting of a dragon (or so-called dragon) or an angel made out of toilet paper tubes is one of the best feelings in the world. Sure, they might get messy; their art might be "abstract," but seeing their paint-covered grins is unbeatable.
It almost makes the pen on the walls and the stained shirts worth it!
But, arts and crafts are not just fun for our kids, being creative is great for their brains too!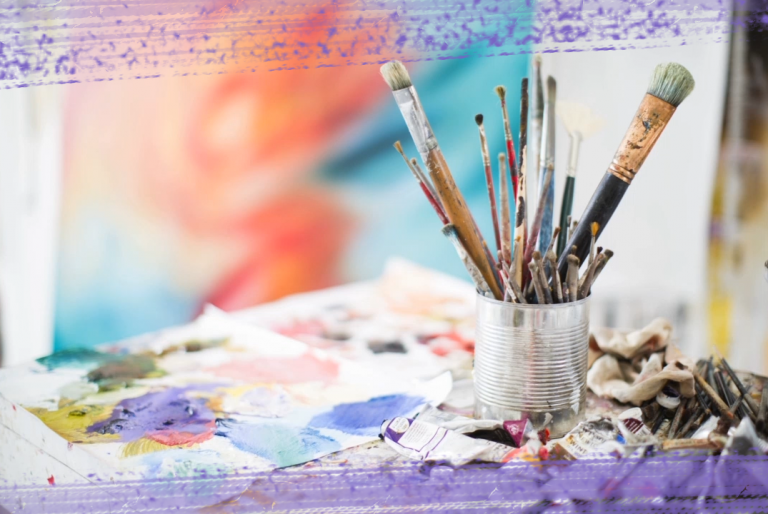 Giving your kid the chance to be creative is so important for their development. Researchers have found that craft activities can improve motor skills, language development, visual processing, and even make them better problem solvers.
Making art with your kids will also give them a great outlet for their emotions. It can sometimes be tough for our kids to express themselves with language. After all, us adults struggle at times too!
Many kids will default to a tantrum before they try to explain their frustration, sadness, or boredom.
But through crafts, we can get a secret peek into our kid's inner lives. Art gives us all a way to express our feelings, and our kids are no exception.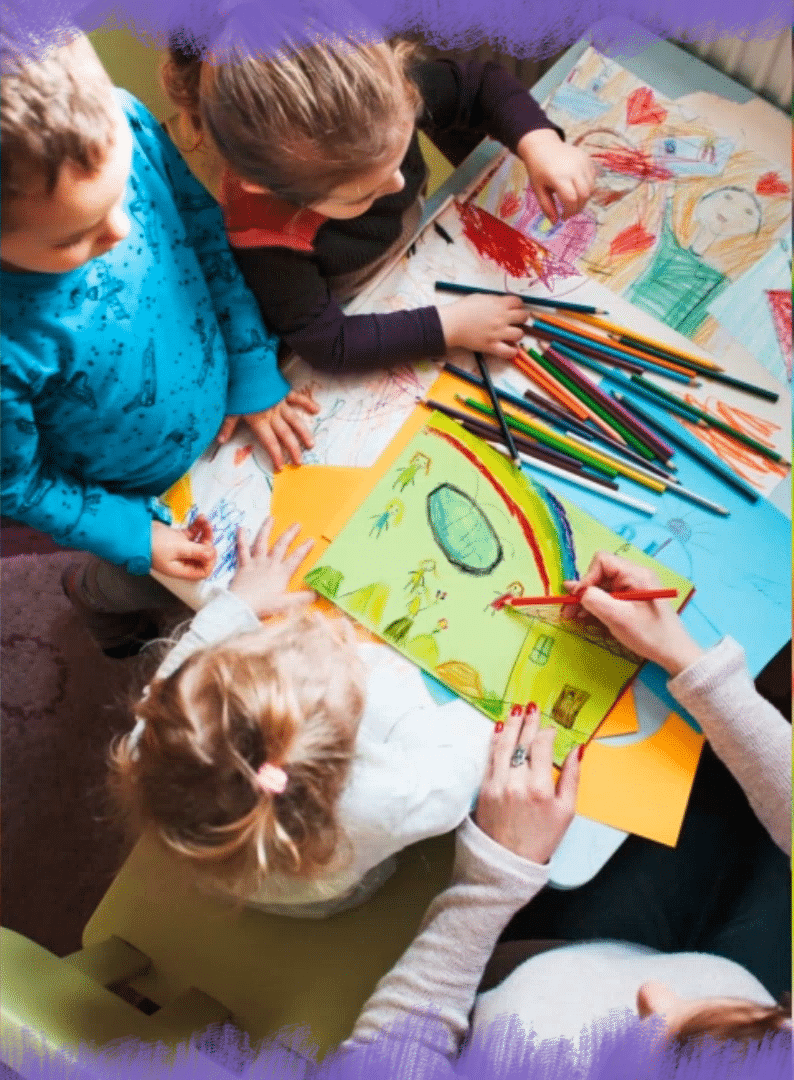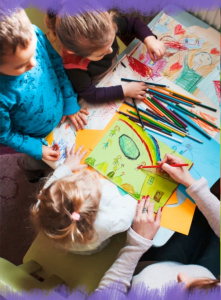 Making art with your children is also a perfect time for one-on-one bonding. It's a great chance to step away from work and just focus on your little person. Kids love to share their art, and just like us, they love to hear praise!
Dedicating time to making art each week will help your child to develop both physically and emotionally. It will also give you a way to understand them a little better.
So, what exactly do you need before you can start having fun finding projects to craft with your kids?
Believe it or not, you don't actually need to spend that much money to make most kid's crafts. With just a few key supplies for kids, you and your children will be able to play for days!
The 20 Best Craft Supplies:
You never know when you will need to break out the art supplies to keep your kids busy. Sometimes there will be a day when setting them up with a paintbrush and some poster paints give you a chance to get that extra bit of work done, or just finish washing the dishes for once!
By keeping your craft closet stocked with these supplies, you can guarantee that you will always be able to whip up an activity in no time.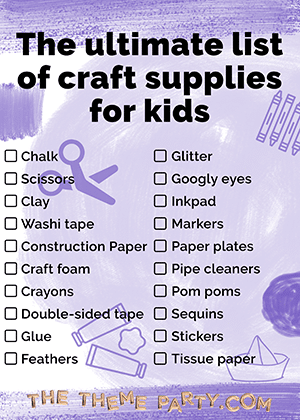 One of the best quick and easy craft supplies is chalk. A stick of chalk can turn a sidewalk into an art gallery in one afternoon. Plus, chalk can be washed away in an instant – meaning that any mess is temporary!
It's important to find scissors that even young kids can use. Child safe scissors will encourage your child to practice their fine motor skills through fun crafts. Just be careful to keep an eye on your kids as they practice.
Don't just limit your craft activities to the 2D realm. Playing with clay will help your kids get their hands dirty and experiment with different dimensions. Clay can be a bit messy, so lay down lots of newspaper before getting stuck in.
Sometimes also called washi tape, colored tape can be a quick way to brighten up any craft project. Many come with fun patterns and bright colors.
Brightly colored construction paper is a must-have for almost any craft supply closet! You can draw on it, cut it up for collages, or use it as a base for fans and gift cards.
Foam is an excellent base for several exciting craft activities. Try using foam to make hats – or mold it into almost anything by shaping it and using a hairdryer to heat it.
Your kids will never get tired of crayons! They last for ages, and once they break, you can try melting them on wax paper into new crafts. Most are non-toxic, so they're great for kids of any age.
This sort of tape is perfect for those days when you don't want to wait for the glue to dry. Just peel off the backing to make craft projects even quicker and easier!
9. Elmer's White Washable School Glue
Craft glue is another absolute must-have. This white glue is non-toxic, so even young kids will be able to use it safely. Combine this glue with a little bit of water for an easy papier-mâché mix.
Use colorful feathers as a fun decoration for your craft projects. You might not use them for every project, but they will be a colorful addition to almost any collage.
What is a closet filled with supplies for kids without glitter? You can get all sorts of colors, and even iridescent tones. Always lay down paper when you use glitter. You can fold the page in half and slide the glitter right back into the container!
Is there anything more fun than a pair of googly eyes? Add a pair to a stone to make a friendly pet rock, or use them to add a bit of life to your kid's drawings.
An ink pad is a perfect accessory to play with stamps. If you don't have any stamps, you can try cutting shapes in a potato and stamping them on paper. If you can find them, metallic ink pads are even more fun than the bright colors!
If you want bold colors, you can't go wrong with marker pens! If you're worried about your kid trying to turn their white shirt into a canvas, try washable markers. They will come out of most fabrics.
Paper plates are a fantastic base for all sorts of fun crafts. Cut them up to create fun animal designs, or stick yarn around the edges and paint your own face. They are one of the most versatile supplies for kids!
Pipe cleaners are great to twist into lots of different shapes. Some even come in fun glitter colors – perfect for holiday-themed crafts. Just be careful not to get poked by the sharp ends!
Pom poms are the best for sensory activities and crafts. You can stick these fluffy balls to almost anything! A sensory board is great to craft with kids of all abilities.
Sequins are the best alternative to glitter. However, they can be a bit of a choking hazard, so be careful if you have younger children.
Stickers are an easy and fun way to brighten up cards and crafts. Make a folder of your favorite themed stickers so your kids can use them on their drawings. Keep an eye out for glitter or foil stickers. They really add a sparky pop to a painting!
It's soft, give, and perfect for sensory play. If you dip a brush in water and a little bit of glue, you can even make a paper collage.